Obi Nwankwo is Serious About This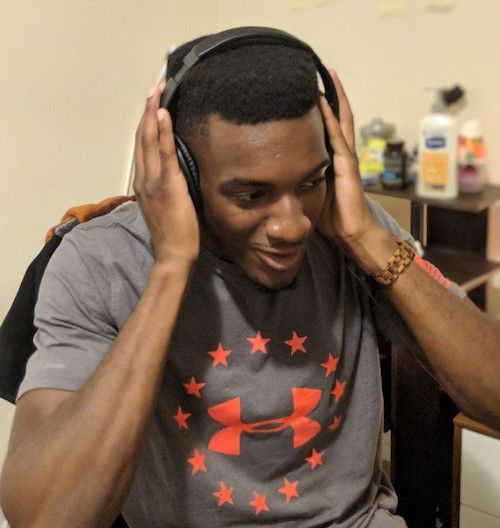 Obi Nwankwo is chasing a dream in LA and he doesn't care who knows. The corporate johnny pencil pusher post grad track got old real fast. He took a step back and said "I want to be a model, I want to be an actor, I want to be on TV." Jack into his energy field, get juiced as Obi talks his all in or fall in mentality, being a black man in LA, and why you should cherish your name.
Subscribe via iTunes, Google Play, RSS, or wherever podcasts are available. Stream on Libsyn and YouTube. Support the show on Patreon. Follow on Instagram and Twitter for pictures of the guests and show updates.
5:00 The idleness hit me. After I graduated I was eating what I wanted to, I was going out whenever I want to-  things that I never got to do in college on a consistent basis. I thought wow, this is amazing. But it was weird because I felt like everything that I was doing wasn't going towards an upward path of progress. Some people get gratification from that, but I didn't  so I went back to the drawing board and things that I have always said I wanted to do. Shit, I want to be a model, I want to be an actor, I want to be on TV.
50:30 I can't say I've been in many uncomfortable conversations regarding the color of my skin in LA. That came out frequently in Boston, it would be stressful for me to be in a room full of white people and a rap song comes on, please don't say the n word.  I'm having a good time and people don't realize I would stress out about that and that's that stuff that people don't really have to deal with. But I had to deal with that and I never really told many people but damn, subconsciously. You're choking. I went to Boston College, a majority white school, I grew up in the suburbs of a majority white town. A lot of the people I hung out with were white and for years, I'd just be so stressed. I didn't really notice. I almost became immune to it. It's something that I just knew I was going to deal with. When I came to LA,  people just aren't really like that. People are very conscious of what they say around people because LA is one of those cities you never know who people know. Some of the the most unassuming people could be some of the most powerful people like just like john and so it's like people are just very. People are just more caring and thoughtful of it. Like, no, no one's this. Ivan. I can comfortably say I haven't faced much discrimination out here where I did in Boston.
1:10:40 Go into everything you do with energy, put your best into everything you do. You never know what opportunity might come out of something. And any connection you make, cherish that connection because you never know when you might need that person. I've got opportunities from like the most random people, the most unassuming people. Always make sure you make a great first impression because a first impression is something that you only get once, so you might as well make it good. It makes no sense to make a bad impression on someone whether you like them or not. If you don't like someone, treat them well. You don't want anyone to put bad on your name. Cherish your name and who you are- you yourself as a person.
Produced by Chris Derr. Music by Chris Hoogewerff.